SMART BOOSTER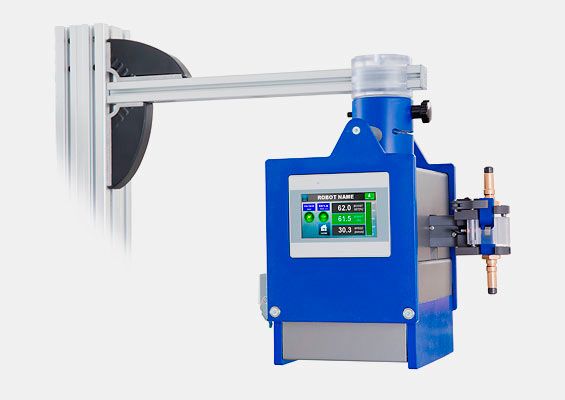 Digital controls
Weld Data
Productivity Data
Dynamic backlash offset
USB port
Ethernet Port
SMS and mail alerts
Weld Interruption reports
Single Part Data
Voltage Drive Control
Cold Wire Drive Control
24V Power Supply
Remote Manual control
and more...
An electric intelligent and fully independent rear feeder, with digital (password protected) controls and weld data recording.
MAXIGLIDE
A professional conduit with rolls whose construction can help minimize friction and consequent scratching of the wire surface.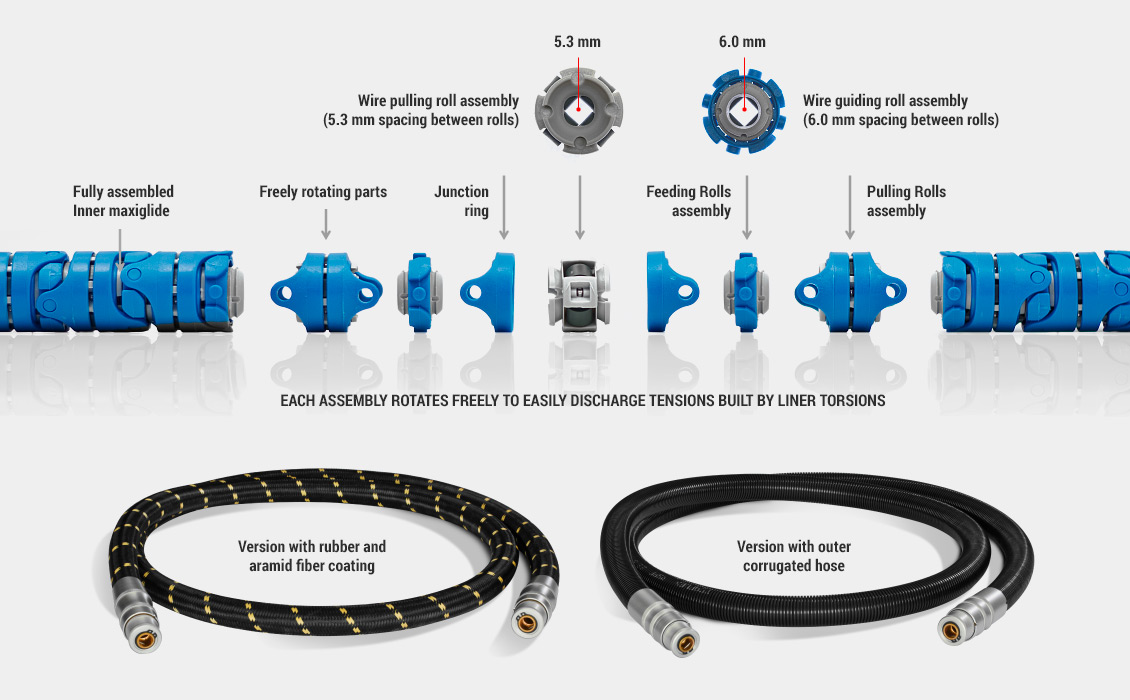 PORTABLE BUTT WELDER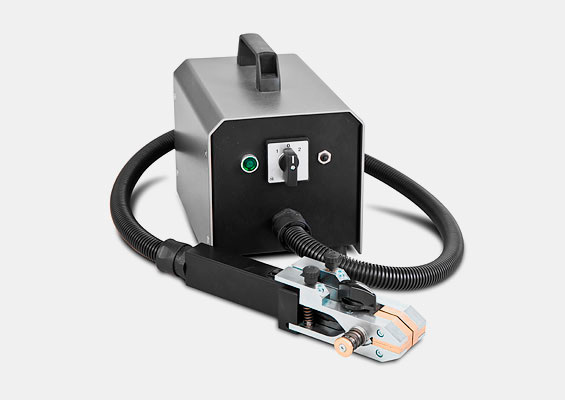 A fast user-friendly solution for joining two wires.
The whole process takes a few minutes and, thanks to the electrically insulated clamps, two wires can be safely joined together at any time, even while the robot is in function and welding.
The light and portable welding torch can butt weld wires from 0.80 mm (0.030") thru 4.00 mm (5/32"). This portable butt welder can facilitate and speed up the initial insertion of the wire into long conduits.
TENSION RELIEF TUBE
A technical solution which can help minimize the residual tension on twist-free wound welding wires by preventing wire tension build-up inside the pack and consequent tangles.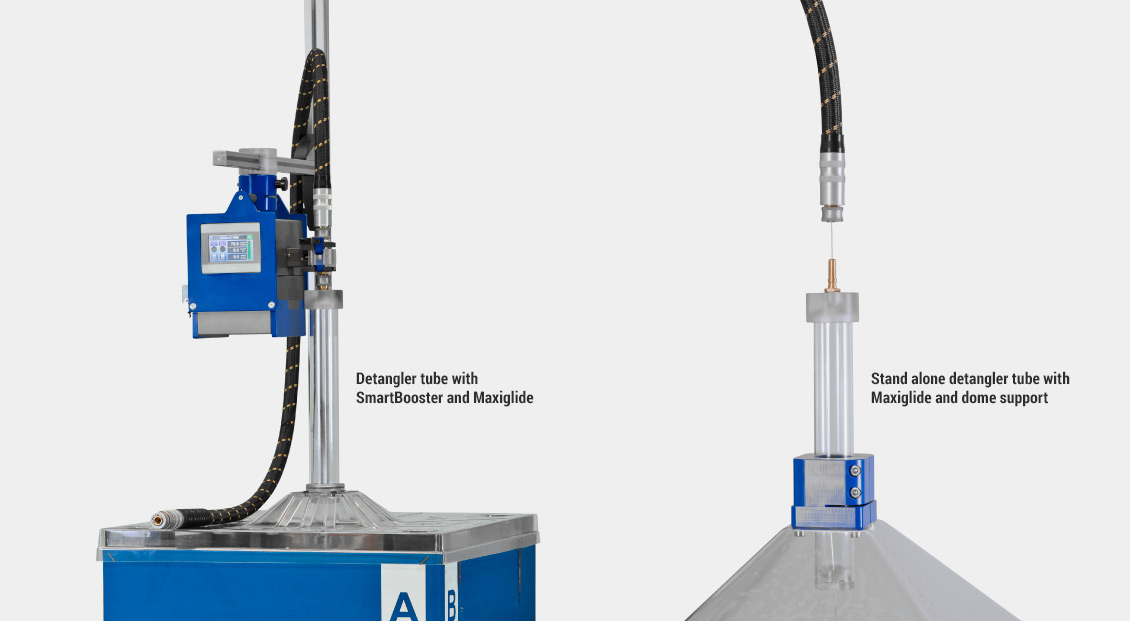 GO TO SOLUTIONS