With a maximum capacity of 1200 kgs (2640 Lbs) of carbon steel welding wire and 400 kgs (880 Lbs) of Aluminium welding wire, MASTERPAC stands among the Sidergas products, as an amazingly powerful and effective productivity tool, highly recommended in automatic and robotic welding applications wherever floor space is not an issue.
THE ULTIMATE
PRODUCTIVITY
TOOL
Estimated changeover downtime saving
STEEL
20 hours saved
each pak
ALUMINIUM
12 hours saved
each pak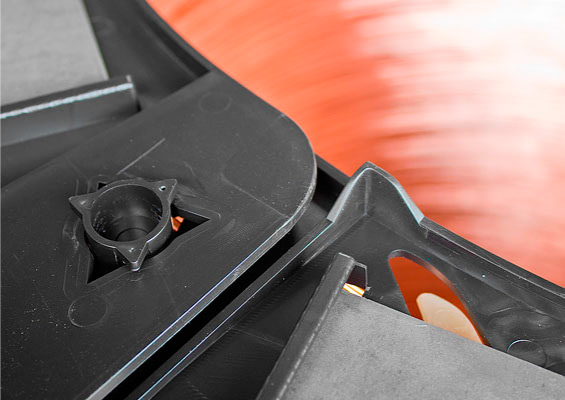 TECHNOLOGIES
A great revolution in wire retaining system: dynamic interaction between wire and retainer, to prevent wire deformations.
Patented flexible rubber fingers mounted on the retainer to help control the wire strands pay-out.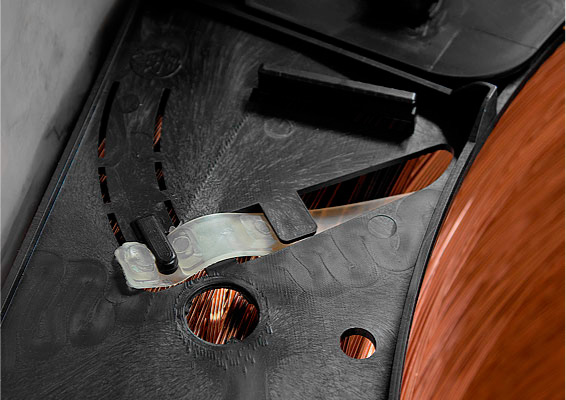 MASTERPAC SAW
Improved productivity in Submerged Arc Welding
The larger dimensions of masterpac allow the twist free winding of thicker wires with a diameter up to 4.00 mm (5/32") Masterpac does not require a turntable for feeding the wire. The special patented retainer (multi-segment) ring accomodates weight plates in an evenly and uniformely distributed pattern, for a better and smoother control of the wire payout.
SAFE TRANSPORT
The inner metal frame represents a reliable support during handling and transport, and it can easily be taken apart after use and sold as valuable scrap metal.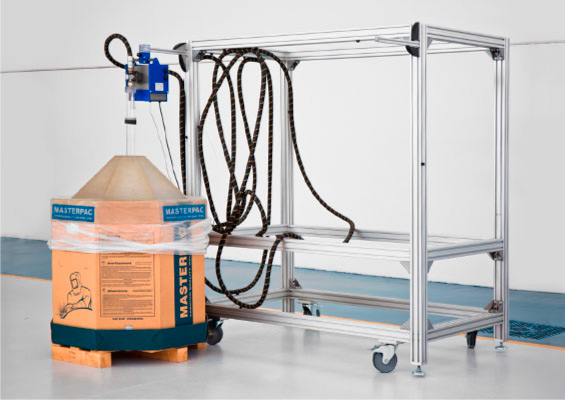 WIDE RANGE OF ACCESSORIES